(Please also see our blog post Part 2 for this same topic.)
Did you know that your hobby may significantly affect your personal insurance needs? Hobbies often require a large investment in tangible property and may even create some legal responsibility to other persons or their property.
Are you a collector or an enthusiast?
A collector acquires a category of property such as stamps, sports memorabilia, comic books, dishes or glassware. An enthusiast collects property relating to a physical activity like hunting, music, cyclist, or painting. A collector's focus is on physical property. An enthusiast's focus is on this as well as the liability exposure that is inherent in their activity.
Eligibility of Collectible Items
Your special property should be properly insured and most homeowner policies provide minimal protection for collectible property. Why? Collectible items are often fragile, valuable in relation to size, and worth more as part of a collection. The value of collectibles kept in one room may be more valuable than all of the rest of your home's contents. Regular homeowner coverage is not designed to handle high-valued property that is easily destroyed, lost or is vulnerable to theft.
Consider Supplemental Policies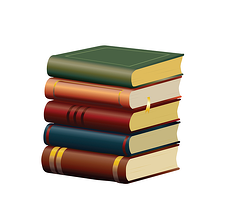 Even when collectible property is eligible for a policy's full coverage, this may not be enough. You may want your special property to be covered from more causes of loss than your family room couch. It may be worthwhile to buy an endorsement to add additional coverage for your collectibles to your homeowner policy. Depending upon the type and value of your collectibles, you may even have to consider specialty coverage which typically makes consideration for replacement cost and for property that appreciates in value.
If your hobby is more hands-on, then be sure you're protected against any legal liability related to your activity. Ask yourself the following:
Are there any dangers associated with the hobby?
Does the hobby involve frequent travel to sites or meets?
Does the activity attract frequent visitors to your home?
Do you publish hobbyist newsletters or give advice to others?
Do you actively sell or trade property on or away from your home?
Does your activity involve equipment that's inherently dangerous to others?
Fortunately, many aspects of a hobby, especially legal liability, are covered by a homeowners policy, but your activity may need special or even business coverage (see part 2 of this blog post). Don't let your enjoyment be interrupted by inadequate protection. Discuss your special interest with Sutherland-Scherff and we'll assess your coverage needs so you can enjoy your hobby.