Our Agents
Susie Scherff - President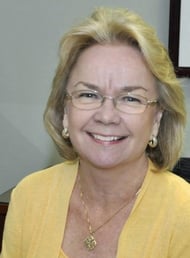 Susie started her insurance career in 1974 after obtaining a Bachelor of Science Degree in Business with emphasis in insurance. After graduation Susie joined Aetna Casualty as a commercial underwriter.
Once she developed a solid background on the insurance company side, Susie broadened her experience by working with national insurance brokers in both commercial sales and management. In 1980 she joined her father's agency and purchased it in 1982. Since then she has developed a successful agency based on personal relationships, competitive pricing and working with only the best, most professional companies.
Susie lives in La Crescenta with her husband of 43 years. In Susie's free time she fosters kittens for Best Friends Animal Society, loves kayaking, swimming, bike riding, gardening, pilates, traveling with her husband in their motorhome and spending time with her family.
---
Diana Scherff - Director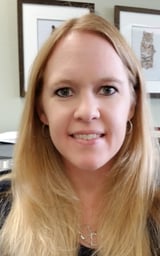 Diana came to the agency in 2006 as IT Director and backup for Susie and Lisa. She quickly came to love working with our clients and obtained her Property & Casualty Insurance Agent license. Diana has become an expert in the coverages and underwriting requirements of each of the many companies we work with. In 2013 Diana earned her Commercial Lines Coverage Specialist designation and is currently studying for her life and health license.
Today Diana is responsible for technology, accounting, and the day to day operations of the agency. She reviews our client's renewals and rewrites their policies when she can provide them with better coverage or price. She also assists with customer service and sales. Diana is definitely our go to person for most anything.
Diana grew up in La Crescenta (attended Monte Vista, Rosemont, CV and Occidental), and in 2015 moved to Lake View Terrace to live with her fiancé and his daughter, Amelia. They have two cats, a lovebird and a lizard named Charlie. In her spare time, Diana enjoys computer programming, math (yes, math!), reading and photography. She also does technical consulting for the CVHS alumni website and would love to have a horse again someday (hence the move to Lake View Terrace).