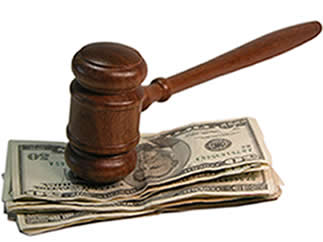 California restaurateurs should be concerned about possible legal actions that can leave your cherished business crippled. Have you really evaluated all of your risks involved with owning a restaurant? There are so many to consider, including business insurance to protect your company.
Even if you feel you're an ideal employer with a sterling reputation to both your public and your staff, you may still be leaving yourself vulnerable to many types of legal action involving discrimination, privacy-related issues, whistleblower-styled actions and sickness and injury. Many of these can stem from retaliation on the part of bitter ex-employees, currently disgruntled employees..or even prospective workers. It's such a significant problem that there's an entire cottage industry growing from these types of lawsuits. Know your risks, and know how to insure yourself against them. To this point, we'd like to share some knowledge with you.
Business liability insurance and the hiring process
You may be extremely careful when you're hiring. That's great! But you must be very careful about what you say during the interview process. However, assuming your prospect passes your screening, that doesn't mean you're in the clear. Matters of sexual discrimination and harassment loom large, and subtle discrimination activity may be happening with your awareness. Screening your employees at the beginning is only part of a vigilant behavioral policy in the workplace. Are you protected by insurance against these potential threats?
If we take a look at the statistics of these kinds of cases, you might be surprised at what you see. The average liability jury award today in California is over $200,000. That's right. Plus, that doesn't include your legal defense costs. You might have been thinking you could cover yourself in the event of such a frivolous suit, but can you really afford to do so? Juries are unknown quantities.
Make sure you're completely covered by not leaving anything to risk. Ask us how we can establish a sound employee practices liability policy for your restaurant today.