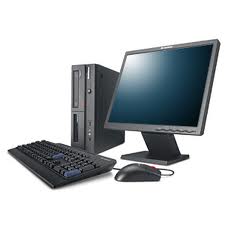 When most people purchase a homeowners policy the main conversation with their agent is around their dwelling limit. How much should I insure my home for? There typically is not much discussion about your personal property because it is included on your policy for a percentage of your dwelling limit - usually 50-75%. For example, if you insure your home for $300,000, your personal property limit will be $150,000 to $225,000. But what does this include or not include? If you do not know the answer to that you may be very disappointed if you have a claim.
What is Personal Property?
Personal property insurance pays for the items you have in your home that are not permanently attached to the structure. This includes items like furniture, clothing, appliances, linens and dishes. When you sell your home, if you can take it with you it would be considered personal property.
What is Not Covered or Only Partially Covered?
Under the personal property section of all CA homeowners policies there is a section called Special Limits of Liability. The items and limits covered in this section varies by company. Limits may run from $200 - $5000 depending on the item. The following is a list of personal property that may have special limits of coverage under your homeowners policy.
Jewelry, watches, furs
Silverware, goldware, pewterware
Computers
Money, prepaid cards, securities, debit cards, checks, including cashier checks and money orders
Bicycles
Personal property used for business
Area rugs or tapestry such as Oriental, Indian etc.
Coin collections, sports cards, stamp collections, comic books and other collections
Fine arts
Antiques
Call your agent and ask him what the special limits of liability are in your homeowners policy. The limits can be increased or a personal articles floater can be purchased to provide additional coverage.