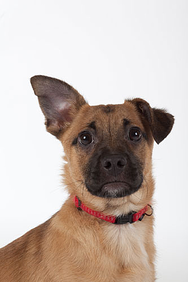 Sometimes even good dogs bite. And when they do, you can be held liable. All dog owners need to understand their potential liability should their animal bite, maul or, heaven forbid, kill someone. A single bite could cost you tens of thousands of dollars - a lawsuit hundreds of thousands - and your insurance coverage might not apply. Consider these claims:
A 90 pound American bulldog attacked a woman walking her own dog, biting off her nose. The victim was awarded $900,000 and her husband and children were awarded $33,000 each. Total settlement was $1,000,000.
A mailman entered a fenced yard. The dog in the yard ran up behind him and bit his calf. The skin was not broken, pants were not torn. Settlement was $15,000.
A dog, on a walk with a pet sitter, bit a small child on the face at a park. Total paid $90,000.
A jogger was bitten on the hand and stomach while running past a dog being taken on a walk. Total paid $46,368.
Of course the examples could go on and on. So what can you do to be sure you are protected.
Understand Your Risk
The Insurance Information Institute (III) estimates that up to one-third of homeowner personal liability claims are for dog attacks.
They report that in 2009, 16,586 dog bite claims were reported totaling more than $412 million.
The average cost per claim was $24,840.
Understand Your Coverage
Dog bite claims are covered by the comprehensive personal liability portion of your CA homeowners policy.
Some companies will decline to insure your home or will add an endorsement to exclude coverage for your dog if they consider it to be a vicious breed or if the dog has a previous bite history. Dogs that many companies consider to be a vicious breed are; pitbulls, rottweilers, akitas, american bull dogs, presa canario, chows, dobermans, wolf hybrids and a mix of any of these breds.

If you own a dog the most important thing to remember is that some companies exclude certain breds within their policy forms.

When your policy is first issued they ask on their application if you own a dog and what type. Maybe you don't own a dog or you own a dog that is not on their list. Three years later you purchase a dog that is on this list. What you may not realize at this point is that the dog you just purchased is not covered by your homeowners insurance policy. If you have a dog be sure to ask your agent if your policy has any dog exclusions.
Protect Your Assets
After you determine if your dog is covered by your policy, review your liability limits. Your personal liability can be written with limits of $100,000 to $1,000,000. We recommend a minimum limit of $500,000. The added cost to increase your coverage from $100,000 to $500,000 is less than $50 per year.
The Insurance Information Institute advises homeowners to consider purchasing a personal umbrella policy. This policy provides additional liability limits over your homeowners insurance and auto insurance. Limits usually range from $1 million to $10 million. Premiums start at approximately $200 per year for a $1 million limit.
More than 4.7 million people are bitten by dogs annually, according to the national Centers for Disease Control and Prevention. Take the time to be sure you are protected.