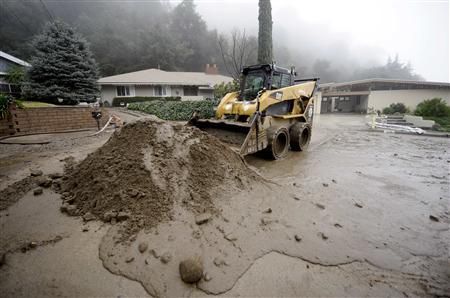 It seems that you can't turn on the news without hearing about someone's home or business being flooded. Sometimes it is along a river where water has risen over its banks due to heavy rains but very often it is in communities that are not near rivers or other bodies of water. In Laguna Beach, CA the recent rains caused flash flooding and more than $10 million in damage to businesses, homes, and city property due to flooding.
Just because you haven't experienced a flood in the past, doesn't mean you won't in the future. Flood risk isn't just based on history, it's also based on a number of factors: rainfall, river-flow and tidal-surge data, topography, flood-control measures, and changes due to building and development. The National Flood Insurance Program reports that nearly 25% of flood insurance claims come from moderate to low risk areas.
Here are 6 important facts you should know about flood insurance:
Flood insurance is NOT covered by your CA homeowners insurance.
Coverage is offered through the National Flood Insurance Program (NFIP) which is managed by the Federal Emergency Management Agency (FEMA). You can purchase coverage through an insurance company that is a participant in the NFIP or directly through the NFIP. Either way the price is the same.
The maximum coverage offered is $250,000 on your dwelling and $100,000 on your personal property. Higher limits can be purchased in the form of an excess policy.
Once your application is submitted there is a 30 day waiting period before coverage becomes effective. There is an exception to this waiting period if your lender requires you to carry flood insurance.
If you are not in a designated flood area, which most of us are not, the premium for a preferred risk policy with maximum coverage is currently $355 per year.
Sandbag Coverage. If your property is clearly threatened by flooding, the policy provides up to $1000 of coverage for sandbags which includes sand, plastic sheeting and lumber and labor used in connection with the sandbags. This coverage is activated when a legally authorized official mandates that you must evacuate from your property.
Just a few inches of water from a flood can cause tens of thousands of dollars in damage. Over the past 10 years, the average flood claim has amounted to over $33,000. Flood insurance is the best way to protect yourself from a devastating financial loss.