Two out of every three homes nationwide are underinsured according to a survey by Marshall & Swift/Boeckh (MSB). MSB specializes in estimating construction costs, and its annual reviews of 3 million insurance policies consistently show homeowners don't have enough coverage. United Policyholders, a nonprofit consumer education organization, call it the underinsurance crisis. In a survey they found that 75% of California homeowners affected by the 2007 wildfires in San Bernardino and Riverside counties were underinsured by an average of $240,000.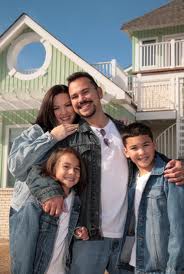 Being underinsured can affect you in 2 ways. The first is obvious. If your home is totally destroyed you will not have enough money to rebuild it. The second is less obvious. What most people do not realize is that a CA homeowners insurance policy is written so that even if you have a partial loss you can be penalized if you are not insured for at least 80% of your home's replacement cost. To fully understand this it is necessary to understand the 2 different methods by which your insurance company may calculate the amount it will pay you for a loss.
Actual Cash Value vs. Replacement Cost
The first method is actual cash value. Actual cash value is the amount it would take to repair or replace damage to your home after depreciation. Depreciation is the decrease in home value because of age or wear and tear. For example, if your roof has a life expectancy of 20 years and it is 17 years old, there would be depreciation for the age and condition of the roof.
The best and most common way to insure your CA home is based on the replacement cost. Replacement cost is the amount it would take to rebuild your home or repair damages with materials of similar kind and quality, without deducting for depreciation. Simply put, you get new for old. This is not the same as market value. Market value, or the price you can sell your home for, includes things like land, good school, view, etc. Be sure to ask your agent if you have a replacement cost endorsement on your homeowners policy.
After you confirm that your CA homeowners policy includes replacement cost you then need to be sure your home is insured for at least 80% (we recommend 100%) of its replacement value. Most (if not all) homeowners policies include a clause that says if you do not insure your home for at least 80% of the replacement cost and you have a claim, even a small claim, they only have to pay you for the depreciated value to repair your home.
For added piece of mind we recommend adding Extended Replacement Cost endorsement to your policy. It adds a buffer, usually 20 – 50% beyond your limits. For example, if you insure your home for $200,000 and you have a total loss, with 25% extended replacement cost the company would actually pay up to $250,000 to rebuild your home.
How to Determine the Full Replacement Cost of My Home
There are several ways to determine the replacement cost of your home;
Contact a professional replacement cost appraiser.
Consult with a reputable builder for an estimate.
Ask your agent or broker to provide you with a Marshall Swift replacement cost estimate. Your agent can get this for you free of charge.
Go online – Marshall Swift/Boeck (MSB) makes it possible for consumers to obtain a detailed report that calculates the estimated replacement cost of your home. The cost is $7.95.
Your home is typically your biggest asset. Don't skimp on protecting it. When disaster strikes, finding out that your coverage is inadequate can be devastating. Take the time to be sure your home is adequately protected.