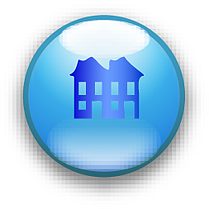 Do you know what your condominium insurance covers in case of an earthquake? There are some vague areas of understanding, so we thought we would take a moment to explain what you need to know in case of such a scenario.
The first, most important thing you should find out if you do not already know is whether your homeowner's association insures the structure of your property against earthquakes. Over the years, we've found that a lot of owners do not know. It's of utmost importance that you find out so that you can proceed fully understanding any gaps you may have in your earthquake coverage.

For you, the owner of the condominium, an earthquake typically breaks down into two scenarios:
The association does not provide earthquake coverage. This means that you would be responsible for repair.
The association does provide earthquake coverage, but the deductibles are extremely expensive, sometimes as much as 25 percent.
Earthquake Loss Assessment will cover you in both of the scenarios listed above, but to get coverage for the interior of your condo, you will need to purchase regular earthquake coverage. As an owner of a condominium, it's so important to know exactly what your association covers, what you are expected to cover…and to know what you want covered.
The California Earthquake Insurance professionals at Sutherland-Scherff are available for consultation any time, to help you sort through the advantages of each type of coverage. There are several options available – just let us help you find the best one for you! Ask us today how you can cover yourself, your family and your home to the most complete extent possible in the event of an earthquake.
We have put together a white paper that explains how you can retain and hopefully increase the value of your investment. After all, the rule may be to not lose money but the goal is to earn money.

Download our free whitepaper Retain And Increase The Value Of Your Apartment Investment.