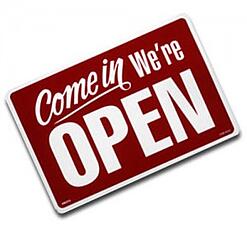 With the very nature of a restaurant business comes the risk of fire. Unfortunately, many restaurants fall victim to fires and can sustain extreme damage and loss. We hear about these events every day in the insurance industry and they only prove how vital the partnership between a restaurant owner and their insurer is.
Small fire destroys family restaurant
Recently in Colfax, CA a famous local restaurant was completely destroyed by fire. Giovanni's of Colfax had 22 employees. Late one evening, restaurant employees called the emergency services after a fire started on a smoking deck at the rear of the building. The restaurant incorporated a bar, which was open late into the evening and made use of this smoking area. Within the seven minutes it took for local fire fighters to arrive, the fire had reached the basement, restaurant, and even the attic – the entire building had been engulfed. Excess materials were being stored in the basement and attic, which provided fuel for the inferno.
The fire then spread as far as gas and electric meters, which caused an explosion. Unfortunately fire fighters could not even enter the building causing the entire restaurant to burn down. The work then turned to protecting neighboring buildings from catching fire. In such a short amount of time, a family business that had been opened since 1941 became nothing but a pile of smoking bricks. This disaster has left the business owner without his livelihood and 22 employees seeking new work. But what if the right kind of insurance coverage could get this restaurant off the ground again?
Is a business owner's policy enough?
A business owner's policy (BOP) is a very broad policy with many coverages automatically included but it can still leave you with gaps. If you own the building you first want to be sure you are insuring it for the full replacement value. You and your agent should review this at least every 3 years. Another important coverage that is very often over looked is building law and ordinance. Giovanni's opened in 1941 and since then there have been many building code changes. Without building law and ordinance coverage the company will only pay to rebuild with like, kind and quality construction. Bringing it up to code can be a huge expense.
All BOPs include some type of business interruption coverage – coverage for lost profit, continuing expense and payroll for key employees while you are rebuilding. It is usually offered for 12, 18 and 24 months. We recommend 24 months. Chances are you will not be back in business in 12 months. Most businesses that have a serious loss go out of business because of the loss of income, not the structural damage. For a very small additional premium your business will survive the fire and be back in business.
Lastly, be sure to review your limit for business personal property. When specialized food preparation equipment and high quality dining furniture are destroyed by fire, it is vital that you have adequate protection under your restaurant's insurance policy. A specially tailored policy for your restaurant by Sutherland-Scherff can include options to cover not only the structure of the restaurant, but also furniture, equipment and lost inventory.
Contact Sutherland-Scherff today to explore the best options for your restaurant business.
Download the Top Tips on Loss Control

These Tips have been provided to help you identify potential hazards in your premises. This list is by no means comprehensive, and is not intended as a substitute for knowing and understanding applicable codes and regulations.