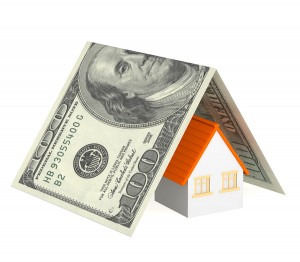 Natural disasters seem to be striking with regularity recently not only around the world, but also within the U.S., and even inside the state of California. This is prompting many homeowners to reexamine their homeowners' insurance coverage, which we at Sutherland-Scherff fully recommend. For many Californians, the idea of earthquake insurance coverage will spring to mind. But just because this is an obvious coverage to consider, homeowners shouldn't overlook other aspects that may not be addressed in their existing insurance coverage.
Over 50% don't have the right amount of coverage
The worrying statistic is that more than half of homeowners in California don't have adequate insurance coverage for their property and possessions. The most overlooked areas are the coverage limits. For example, when homeowners take out insurance they often cover the value of the property, but the costs of construction and rebuilding aren't taken into account here. The replacement cost of the home is what should be covered, not it's current value.
The coverage types most people don't consider
Consider if the policy includes loss-of-use coverage. This covers living expenses should the home become unusable. Take note of how long this coverage lasts. Two full years of coverage is ideal. When it comes to personal possessions coverage, carefully list out any high-value items with the insurance company and ensure these will be covered under your California home insurance policy. Valuable articles and floater insurance coverage comes in useful for these high value personal possessions.
Also consider your personal liability limit. At Sutherland-Scherff we recommend a limit of no lower than $300,000. Increasing it to $500,000 is only $20-$30 extra per year. An inexpensive way to protect your assets. If you own pets, be sure your policy also includes animal liability.
As we have demonstrated, California homeowners insurance should be anything but basic. Speaking to an insurance professional for a tailored insurance policy that covers individual needs is the best place to start.