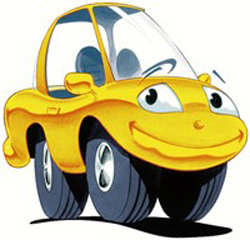 At Sutherland-Scherff, we are all for giving Californians the best premium rate possible on their car insurance. The premium for car insurance is calculated based on a host of factors, including age, gender, occupation, driving history, vehicle type and primary location of the vehicle. Based on individual circumstances the premium can vary, but we always strive to give our customers the best possible car insurance premium.
Car insurance rates are dropping
We are pleased to inform our customers that California's median car insurance rate has dropped by 3.1% over the past year. California ranks as the 19th most expensive state to insure your car.However in this sunny state where the car is king we are always trying to push the rates down for our customers.
Research also shows that males in California lose out when it comes to car insurance. Men pay on average 7.7% more than women for the car insurance premium. Younger drivers tend to lose out in California, with drivers aged 19 and younger paying a double insurance rate compared to older age groups.
What kind of car do you drive?
As we've mentioned before, the vehicle type does have an impact on the overall car insurance premium. This includes the value of the car, and experts are telling us that due to the poor economy these last few years, there are fewer new cars on the road. This has contributed to the dip in average car insurance rates in California. Sports cars and new SUV's will cost far more to insure than a standard compact because they have far higher risk factors.
A consumer's careful choice of car insurance provider in California will have a positive effect on car insurance premiums. Choosing the right agent can also help you keep your premium at a minimum. The right agent will be sure you are receiving all the discounts you qualify for and they will re-shop your policy whenever you have a large increase in premium. An agent that takes all factors into account will provide California drivers with the best car insurance rate possible.
Contact Sutherland-Scherff today to discuss your car insurance premium.
Let's imagine that at this very moment you are paying big sums of money for your auto insurance. And you ask a question to yourself whether it is possible to get better rate? So why not take some time to analyze all possible variants of your insurance policy and choose the best one? We have put together some strategies to help you reduce your auto insurance premium.