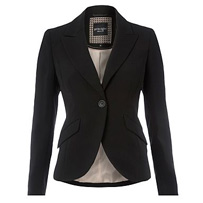 For those sensible people among us, life insurance is something we all take out at some point. But is there a standard formula for life insurance premiums, or do Californians need to speak to a professional for advice? Is it better to take out term or whole life insurance? We examine the factors.
California life insurance is a personal decision
Taking out California life insurance coverage is one of the most personal and serious decisions most people will ever make. Choices can depend on a variety of factors, like family situation, business situation, goals and values. It depends on what the individual feels they need to do with their legacy. People should be sure to consider the full purpose of life insurance coverage. Perhaps it's a permanent need, or even a short-term need. Consideration of health status is vital.
Term insurance versus whole life insurance
When individuals take out term life insurance coverage, they pay a set premium every month for a set number of years. If that person passes away, their beneficiary receives the amount covered in their policy. The premiums paid can be lower than that of full life insurance coverage, though after the set number of years, the coverage ceases. This can be useful if temporary coverage is required during a rough patch in life or in business.
A California whole life insurance policy involves a person paying a set premium every month for as long as they live. Premiums are higher, but the value can be invested and gain equity and value over the term. Whole term can cover longer-term events in the event that an individual passes away and be a valuable resource for retirement or long term-care needs, college educations and weddings.
Combined term and whole life insurance coverage meets life insurance in the middle and is more flexible based on specific needs during certain times of life.
Because there are varying options to cater to the need of individuals, it is recommended to have a full life risk analysis carried out by a qualified insurance professional. Sutherland-Scherff is happy to provide this service.