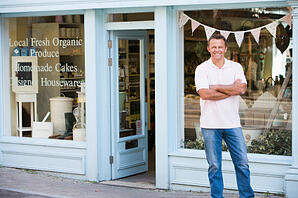 When considering taking out a business or "commercial" auto insurance policy, there are some basic things that business owners need to know. Being armed with this knowledge will aid business owners in getting the best California commercial auto insurance deal, while being fully protected with the right amount of coverage. While many Californians think that business auto insurance is just like personal auto coverage, there are differences everyone should understand when evaluating their options. The more you know as a business owner, the more you can compare each policy, and so you can make an informed commercial auto insurance choice.
Business auto insurance policy should include some basics
A business auto insurance policy should include some basics. Physical damage insurance, for example, includes collision insurance with coverage for the loss a business might incur after an accident. Liability insurance is crucial, because it covers bodily injury, property damage, and also uninsured motorist coverage. Uninsured motorists are involved in 50% of collisions in the state of California, so this coverage is essential for every auto insurance policy. Comprehensive auto insurance coverage has been designed to protect a business vehicle from financial loss that may occur through theft, natural disaster or even from a collision with an animal.
What other cover can be added to your auto insurance policy
Other coverage that can be added to a California auto insurance policy include medical payments, towing and labor (a good idea if some vehicles are older or less reliable), rental reimbursement (allows you to rent a vehicle while your car is being repaired after an accident), lease gap insurance, drive other car coverage and hired and non owned auto liability. While these coverage types are optional, be sure to evaluate your own businesses ability to self-cover these kinds of events or scenarios.
How do you pick your business auto insurance provider
With so many options for business auto insurance out there, the process of choosing a provider can be daunting. As a business owner armed with this information, you will be well on your way to making an informed choice. A commercial auto insurance policy can keep a business protected from losses resulting from unforeseen accidents. Protecting employees from losses incurred is also of prime importance, and business auto insurance provides that protection.
Click here to contact Sutherland-Scherff today for expert advice on commercial auto insurance coverage in California.