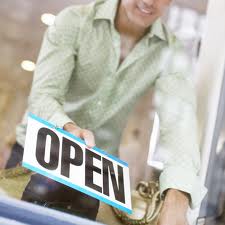 Whether you own a restaurant, retail store, auto repair shop or law firm, there are basic business insurance coverages that apply to all businesses. Most businesses need to consider at least the following types of insurance.
9 Basic Business Insurance Coverages
Building

- If you own your building you will want to insure it for it's full replacement cost. This is the cost to rebuild it in the event the building was totally destroyed.

Business Personal Property

- This would include equipment, fixtures, machinery, materials, merchandise and all other personal property you own and use in your business. You should insure them for the full replacement value.
Tenants Improvements and Betterments - Policy, Form and Manual Analysis (PF&M) defines tenants improvements and betterments as "fixtures, alterations, installations or additions that become a part of the described building, made or acquired at the expense of the insured tenant exclusive of rent paid, that cannot legally be removed from the building". They can be insured as a separate limit or as part of the business personal property limit.

Business Interruption or Loss of Earnings

- This coverage pays for any lost profit, continuing expenses and key payroll in the event a covered claim, like a fire, causes you to close your business during repairs. I think of it as disability insurance for your business.

Comprehensive General Liability (CGL)

- In today's litigious society, even small mishaps can result in large lawsuits. Business liability insurance protects the assets of a business when it is sued for something it did to cause an injury or property damage.
Workers' Compensation- Even if you have just one employee, in California you are required to purchase workers' compensation insurance. It provides medical payments, disability and death benefits to a worker that is injured on the job.

Commercial Auto Insurance

- If you purchased your vehicles in the company name you will want to purchase a commercial auto policy. You will also want to consider a commercial auto policy if you operate an unusual vehicle, haul special equipment, transport goods or people, or have employees driving your autos. Talk with your agent and explain exactly how the car is used. He/she can help you decide if a personal or commercial auto policy is best for you.
Non-owned Auto Insurance - As an employer, you can be held legally responsible if an employee drives their car for company business. It can be as simple as driving to the post office. This coverage typically costs between $60 - $250 per year. If you have an employee you should have this coverage.

Employment Practices Liability Insurance (EPLI)

- In the past this was a coverage that was only purchased by large companies. Today if you have even just one employee you are at risk of an EPLI claim. EPLI provides protection for an employer against claims made by an employee, former employee, or potential employees relating to many types of employee related lawsuits.
The cost of business insurance varies depending on things such as the type of business, the limits you choose and type of safety features your building might have. When deciding on what policy to purchase, don't just pick the cheapest business insurance. Be sure to compare the coverage that is offered and the quality of the company and agent you will be working with.
If you have any questions about business insurance, please leave your question below in comments. We will respond to you promptly.