Top Tips on Loss Control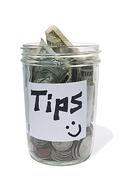 You have taken all the necessary steps to set up your business. You have researched all the State required and optional insurance policies to give you robust financial protection in the event of a fire, theft, damage and liabilities. Sometimes things happen that are beyond your control but you need to be pro-active in taking responsibility for the things you can control.
So Sutherland-Scherff have put together some Top Tips to highlight ways of managing Loss Control for operators of restaurants and food service establishments such as cafes, pizzerias, delis that cook and serve food. Areas included are:
Food Safety
Fire
Sanitation
Equipment
Crime
Download the Top Tips now by completing your details in the form.
These Tips have been provided to help you identify potential hazards in your premises. This list is by no means comprehensive, and is not intended as a substitute for knowing and understanding applicable codes and regulations.