Commercial Umbrella Insurance: Don't Let A Claim Rain On Your Parade
"The chances of being hit with a multimillion-dollar lawsuit are slim to none. The liability coverage on my standard business insurance policy is enough to protect me against a claim or a lawsuit."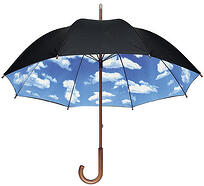 These are just two of the things that people will tell themselves when it comes to Commercial Umbrella Insurance. What a lot of business owners do not realise is that a claim or lawsuit can come from anywhere and at any time.
The following white paper will look at some of the advantages of Umbrella Insurance. We also give you some things to think about when it comes to deciding whether or not to get Umbrella Insurance for your business.
What seems like a light shower that will pass may easily turn into a storm, be prepared for any eventuality.
Fill out the form opposite to get our free whitepaper entitled 'Commercial Umbrella Insurance: Don't Let A Claim Rain On Your Parade'