HOW MUCH COVERAGE DO I NEED?
You are getting ready to close escrow on your new condominium – signing last minute papers. The question comes up, how much insurance do I need for the interior of my condominium, the additions and alterations? One insurance agent says $20,000 is enough, another says $80,000. The correct answer is that you need to review your CC&Rs.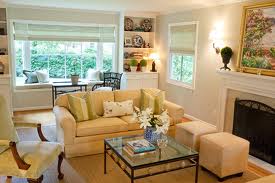 A
condominium homeowner's policy
defines additions and alterations as (also referred to as the dwelling):
The alterations, appliances, fixtures, and improvements that are part of the building contained within the insured unit (such as kitchen cabinets, partitions, and wallpaper)


Items of real property that pertain exclusively to the insured unit (such as awnings or shutters)


Property that is the unit owner's insurance responsibility under a property owners agreement of a condominium (CC&Rs)
In order to determine how much you should insure your additions and alterations for,
you must
read your CC&Rs
. They determine what the homeowners association is responsible for and what the unit owner is responsible for.
There are 3 levels of responsibility:
"All In" - this means that the association is fully responsible for the entire building and anything within your unit that is considered to be part of the building. In this case you would only need to insure your personal property.


"Original Specifications" - this means the association is responsible for the building as it was originally built. If unit owners have upgraded their unit with granite countertops, cherry cabinets, built in book shelves, hardwood floors etc., they would be responsible for these additions.


"Bare Walls" - this means the association is responsible for the building up to the bare walls. In this case you would need to insure everything from the drywall inward. For example, floor coverings, wall coverings, built-in cabinets and appliances, tile, light fixtures, plumbing fixtures and partitions.
Sutherland-Scherff Insurance
uses various company replacement cost estimators in determining the replacement value when "Bare Walls" coverage is needed. In the Los Angeles area we find that, depending on how custom the unit is, the replacement cost can run between $75-96/sq. ft.
Contact
Sutherland-Scherff Insurance
and free of charge, we will be happy to help you review your CC&Rs, work up a replacement cost estimate, and offer you a competitive
condominium insurance quote
with an excellent company.